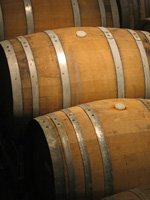 Come and discover the town of Sancerre, its region and culinary secrets with Le Cordon Bleu. This beautiful French town is located on the shoulder of the Loire river. During this gastronomic trip we have also arranged a tasting of Pouilly Fumé, another famous wine from the Upper Loire, in the neighbouring vineyard at Pouilly sur Loire.

Jean-Michel Deluc, sommelier, will accompany the trip.

PROGRAM
8:00am (sharp):
Departure by private coach.
Meeting point opposite Vaugirard metro station.
10:30am:
Arrival at the Domaine Reverdy-Ducroux, in Verdigny, a village known for the quality of its wines. Enjoy a cellar visit and a tasting of the Sancerre from this excellent producer. "Crottin de Chavignol" a goat's cheese from the region, will be tasted with the wines in three stages of aging: fresh, "done" and matured.
12:30pm:
A lunch of regional specialties has been organized at the "Auberge du Vigneron".

3:00pm:
If time permits, we will visit the historical hill-top village of Sancerre before we continue on to the neighbouring vineyard at Pouilly sur Loire where we are expected at the Domaine Michel Redde. We will visit the cellars and taste the Pouilly Fumé wines from this prestigious vineyard.
9:00pm (approximately):
Arrival back in Paris.
All inclusive price: 170€
Special price for Le Cordon Bleu Students: 153€
Reservations on line (go to short courses/1 day) or at the Academic office (Aliette Saman, asaman@cordonbleu.edu). Students interested in signing up should go directly to the Academic Office.